[Issue 074] Podcast recommendations for your holiday travels 🎧
The week always serves as a reminder that it's that time of the year to start slowing down. That I need to start making time to hit pause, especially after all the hustle and bustle and goal-setting that I try to get through during the year.

I honestly can't think of a year that I've looked forward to hitting pause more than this one. And not because 2018 has been particularly challenging, but because this year has taught me the value of rest in the pursuit of my dreams.

Needless to say, I plan on using this week to start winding down... even if only for a few days until the end of December when I'll have the privilege of even more time off.

One of my favorite things to do while relaxing is to listen to podcasts. So in addition to the headlines, this week's newsletter includes a handful of my favorite recent podcast episodes related in some way to responsible business.

While I recognize that it may just be the nerd in me that finds listening to these kinds of podcasts relaxing, I hope those of you who find yourself traveling this week might also enjoy these recommendations!

❤️,
Nikita
The Cancer-Linked Chemical In America's Tap Water.
Cottage Grove, Minnesota, has had a 3M factory in town since 1947. In 2017, the city found out the state was lowering the acceptable level of PFAS, a chemical made and used at the factory, in its drinking water. Bloomberg's Tiffany Kary and Pia Gadkari discuss documents revealed through lawsuits that suggest 3M knew of certain risks for decades and never disclosed them. 3M says those documents have been taken out of context and that the chemical isn't a danger to public health. [LINK]
Blue Jeans: Articles of Interest #5.
For the most part, we tend to keep our clothes relatively clean and avoid spills and rips and tears. But denim is so hard-wearing and hard-working that it just kind of amasses more and more signs of wear. So you can learn a lot from observing an old pair of blue jeans. [LINK]
How Will Self-Driving Cars Change the World?
Over the last 130 years, the automobile shaped the modern world—it redefined the city, filled the suburbs, and revved up pop culture. With autonomous technology, everything about our relationship to cars is about to change. Then what? [LINK]
Click Like for Propaganda.
Facebook is used to dealing with rogue actors antagonizing politicians on its platform. But what happens when a country's own government is the one bending the rules? Bloomberg Technology's Sarah Frier and Pia Gadkari look at what happened when officials in Sri Lanka reached out to Facebook to help build the government's online presence, and Facebook's responsibility when ambitious world leaders start using the platform for their own political ends. [LINK]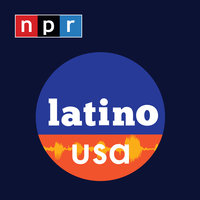 With the rise of e-commerce across the country, the need for warehouses continues to grow. By 2024, the industry will employ nearly 4.8 million people, and about 40 percent of young people working in warehouses are Latino. Latino USA visits a high school using virtual reality and a mock warehouse to train students for the industry, while asking the question: Are these "jobs of tomorrow" good jobs? [LINK]
HP Turns More Than 550,000 Pounds of Ocean-Bound Plastic Into New Cartridges. HP has recently announced that 12 million plastic bottles collected in Haiti will be recycled into new HP ink cartridges. They teamed up with Thread International and the First Mile Coalition to complete this project, and have created more than 600 jobs for the local community in Haiti. // TRIPLE PUNDIT

The Grim Truth of Chinese Factories Producing The West's Christmas Toys. An investigation by NGO China Labor Watch revealed that major toy companies that produce toys such as Barbie, Thomas the Tank Engine, and Hot Wheels are made in Chinese factories where staff earn a meager 86p an hour, work 11 hour days 6 days a week, and have to leave their families behind to live in cramped and over packed dormitories with limited access to hot water. // THE GUARDIAN

Dominating Retail? Yes. Reviving a City? No Thanks. This article discusses the potential impact that a new Amazon headquarters can have on a town, like creating up to 50,000 high paying jobs in an area with lower than average unemployment, while also creating a new technology hub. Then, it goes on to say that instead Amazon has chosen "the lightest footprint possible" by splitting its second headquarters between New York City and suburban Washington D.C., where 25,000 new jobs each and the expansion of the tech industry will hardly have as much of an effect as it would elsewhere. // NY TIMES

Waffle House Serves Up Emergency Preparedness With a Side of CSR. Waffle House closes so rarely that FEMA has an informal measure of how bad an area has been hit by a natural disaster by seeing if the local Waffle House has closed. However, this loyal service to the local communities has also turned Waffle House into a community pillar during natural disasters. This article is an interview between HR Drive and Pat Warner, the director of PR at Waffle house, and discusses the company's practices surrounding community emergencies. // HR DRIVE

It's Time to Stop Spending Billions on Cheap Conference Swag. This article discusses the environmental impact of the cheap and mass produced swag that is commonly given away at conferences, product launches, or as samples. The author says that although she likes some of the swag she receives, she gets way too much of it and then has to throw the majority of it away, which is wasteful. And furthermore, to meet the cheap prices of production that free swag requires, workers are not paid a fair wage usually. // FAST COMPANY

New Study Finds Correlation Between Financial and Sustainability Performance. A study released by the Centre for Sustainability and Excellence has shown that there can be financial benefits to increasing their focus on sustainability, their employees, and the community around them. By looking at 642 sustainability reports published by a variety of private companies in the United States and Canada, CSE studied the financial earning of the top 50 companies who scored the highest scores on environmental and social governance tests in order to find their results. // TRIPLE PUNDIT

Florida Sues Walgreens and CVS for Their Role in the Opioid Crisis. Florida Attorney General Bondi has added Walgreens and CVS to an ongoing lawsuit against companies who make and sell opioids. The lawsuit claims that Walgreens, CVS, and other pharmacies have distributed billions of opioids into Florida since 2006, which has caused a tremendous surge in opioid addiction and fatal overdoses. // QUARTZ